SECOND MOST-ADDED SINGLE EARNS 44 FIRST-WEEK STATIONS
ALAINA'S SOLO VERSION OF "THICC AS THIEVES" AVAILABLE NOW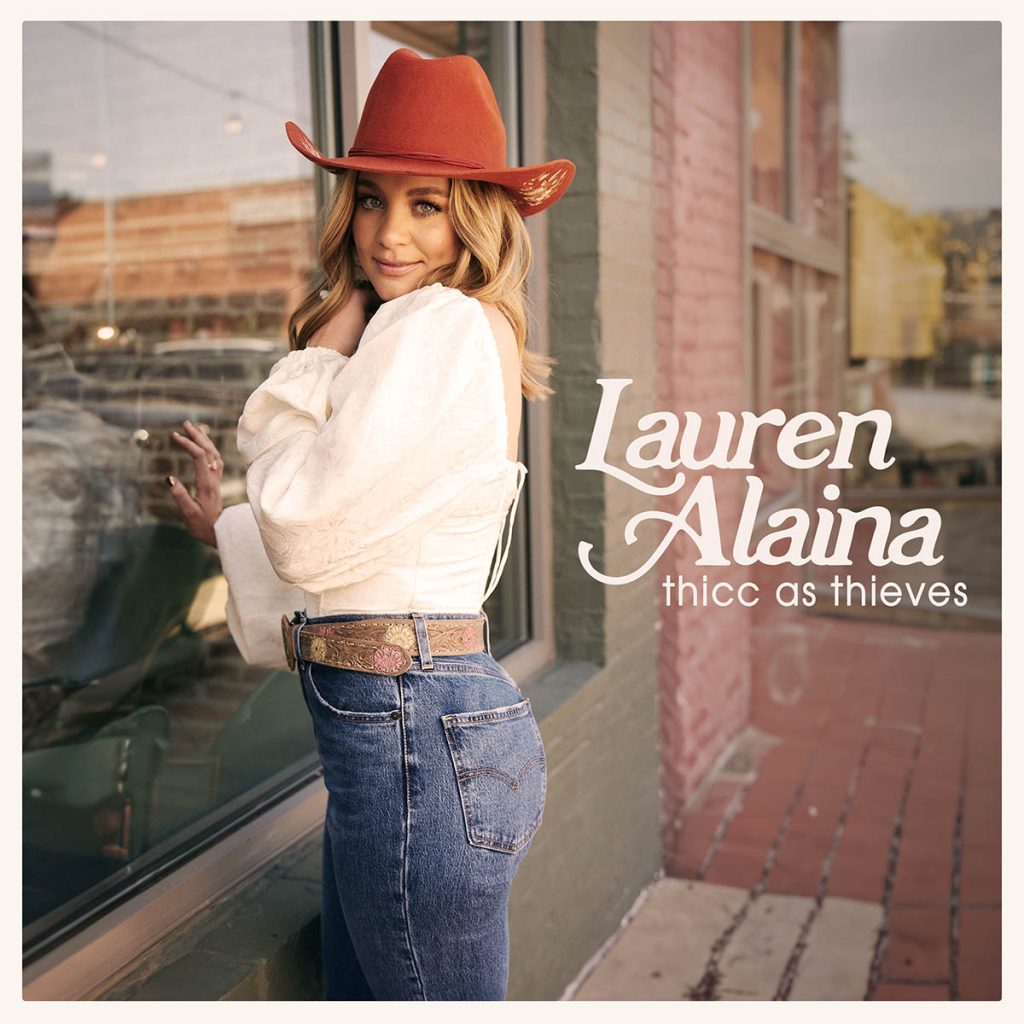 NASHVILLE, TENN. – Multi-faceted superstar Lauren Alaina returns to country radio today with her first single since signing with Big Loud Records, cheeky fan favorite anthem "Thicc As Thieves," earning 44 first-week adds, the second most-added single of the week.
Produced by record-setter Joey Moi and written by Alaina with Rocky Block, Jacob Durrett, and Parker Welling (with a "Country Girl (Shake It for Me)" sample credited to Luke Bryan and Dallas Davidson), the single exemplifies the "buoyant personality" (Billboard) Alaina is known for.
"This Georgia peach is back at country radio! I'm so excited to bring 'Thicc As Thieves' to a station near you," exudes Alaina about the track that sparked a viral dance trend on social media – country stars like Blake Shelton, Kane Brown, former "Bachelorette" Hannah Brown, and most recently, Pentatonix member and tourmate Scott Hoying joined in the fun, too. "This song is about having fun and celebrating yourself – all assets included," Alaina adds with a wink.
Listen to "Thicc As Thieves" here.
Originally released on her June Big Loud Records EP, Unlocked, Alaina brings the standout track to country radio solo, as she's delivered it to fans all summer at fairs, festivals, and while supporting a capella phenom Pentatonix on their nationwide tour. Alaina has a series of live shows lined up this fall that Southern Livingpredicts will "have the crowd shimmying with her."