NASHVILLE, Tenn. (October 3, 2022) – Duke, Bush's® beloved spokes-dog, made his historic debut at the Grand Ole Opry, following in the pawsteps of Lassie in 2006. To celebrate this momentous partnership, Tennessee-based Bush's Beans teamed up with multi-platinum selling singer/songwriter and Opry member, Lauren Alaina, who announced Duke's Opry debut ahead of her performance on Friday, September 30.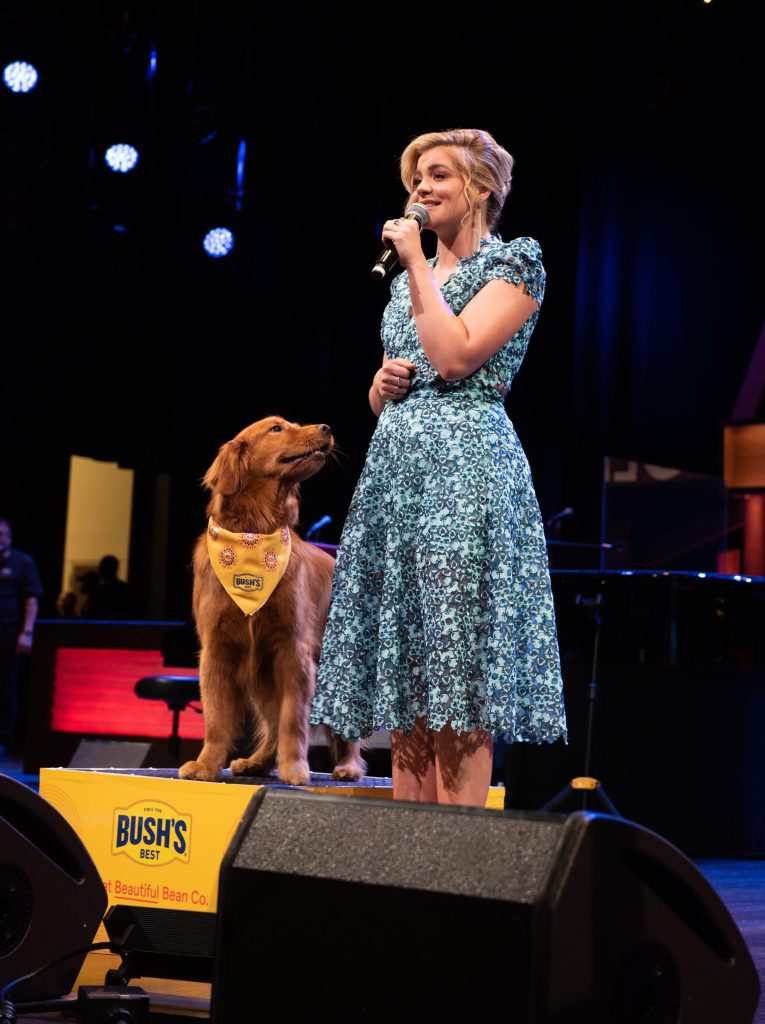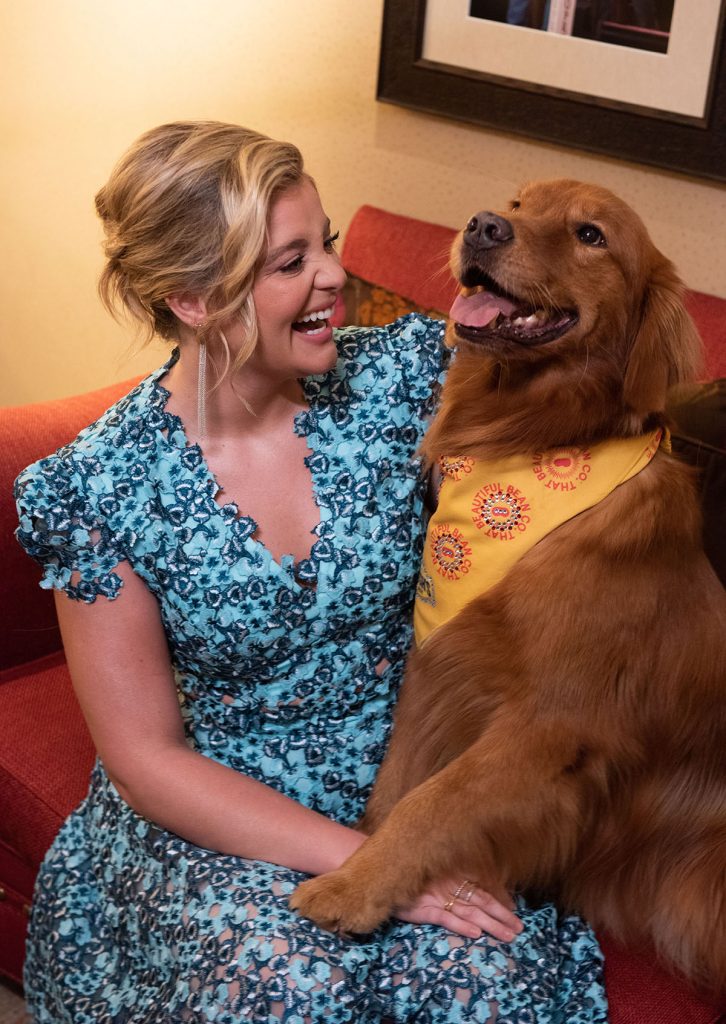 "It was an absolute honor to introduce Duke for his Opry debut to kick off Bush's partnership with the Grand Ole Opry," said Opry member, Lauren Alaina. "One of my fondest memories growing up were our family dinners with my Pawpaw, who always had to have his side dish of Bush's Beans."
Through this unique partnership, Bush's and the Grand Ole Opry are putting the beautiful bean front and center for country music lovers. Visitors can now enjoy a delicious meal, featuring Bush's Baked Beans, at the Opry Back Porch BBQ Food Truck that's conveniently located in the Opry Plaza. It's the perfect complement to Nashville's iconic food scene that allows visitors to experience more of Tennessee's famous foods. In addition to the food truck in the Opry Plaza, the Bush's/Opry partnership includes messaging in Opry broadcasts, other Opry audience activations, and fan sweepstakes.
"We're proud to partner with a fellow Tennessee-based organization, the Grand Ole Opry, to bring more joy and good times to our shared home state and country fans across the U.S." said Stephen Palacios, Senior Vice President of Marketing and Innovation at Bush's. "Country music and beans are a classic pairing and we're honored to continue the tradition."
"Thanks to Duke and Lauren for helping us kick off what will no doubt be a meaningful partnership for both our brands and fans," said Sean Lupton, Vice President, Brand Partnerships, Opry Entertainment Group. "Here's to the future. Duke, as the Opry says to artists following their Opry debuts, 'now you have to come back.'"
Bush's is also offering bean lovers the chance to experience the best country duo in Tennessee first-hand: Bush's Beans and the Grand Ole Opry! From October 3 – October 21, fans can enter the sweepstakes for a chance to win a VIP Grand Ole Opry experience for two, including tickets to see the show of their choice with a special call out, a behind-the-beans experience with backstage daytime tour passes (hotel + airfare included), and a delicious meal from the Opry Back Porch BBQ Food Truck. Because we know that nothing pairs better with country music than Bush's Beans. For official contest rules, visit: https://www.opry.com/bushs-beautiful-opry-sweepstakes/.